Just off bustling Ku'damm, Die Palme sits inside the monumental interior design mall STILWERK on Kantstraße. Founded in 1976, it's one of the most stylish plant stores Berlin has to offer. It feels like an oasis of serenity inside the buzzy interior design mall, but the sons of the founder, Daniel and Dominik Seidler, aren't standing still. They're about to load the next batch of plants onto their truck.
Fyta:
Wow, pretty lively in here!
Daniel: Yep, there's always lots to do. We come here every morning to clean up and arrange the plants, and then open at 10 am. During the day, we drive around town with our truck. Our mother and our shop assistant keep an eye on the place while we are gone.
What sort of people come here? People who were actually looking for furniture?
Daniel: Indeed, many people pass by our shop while looking for a couch or a lamp and realize that a nice interior also asks for a representative plant.
Dominik: But since we've started feeding our Instagram account, we have increasingly young customers. Plants are trendy right now, and we also sell very affordable ones. It makes us really happy, this interest from the young generation. Even though, to us, plants have always been trendy [laughs].
I've also heard that you have a few pretty famous customers, right?
Daniel: Lots of interesting people come by, that's for sure. Chancellor Merkel, for instance, ordered a money tree. All Germany chancellors were actually customers of our father! But we also have writers, artists, or musicians among them, like Bushido, for example.
Dominik: One experience was pretty amazing. We did the outdoor greening for the German DJ and producer Paul Kalkbrenner. The whole road had to be closed off – during the soccer world cup which took place here in Berlin. We had to install a 500-ton tower crane in front of his house, so that plants –4 to 5 meters tall– could be hauled onto his terrace! We never say no, no matter how large the challenge.
Daniel: Those are the famous names. But really, we deliver to anybody and everyone. We love all of our customers.
You two grew up with plants. Tell me a bit about the family story behind the store.
Daniel: Our father, Günther Seidler, was an architectural draftsman and our mother a nurse. But when my dad discovered the plant market in the Netherlands, and saw the gap we had here, he and my mother decided to open up a specialty store for greening. That was in 1976, on Kurfürstendamm. And the whole venture worked out exactly as planned: it fed two hungry boys, that is Dominik and myself, and allowed them to maintain the simple but solid lifestyle they were hoping for.
Were you always supposed to take over one day?
Dominik: No, but we grew up with plants. I always feel that if I had truly wanted to do something else, I would have done it. And it's more a passion than a profession, so I guess I made the right choice!
Daniel: I tried a few other things, but in the end I chose to stick to the family tradition.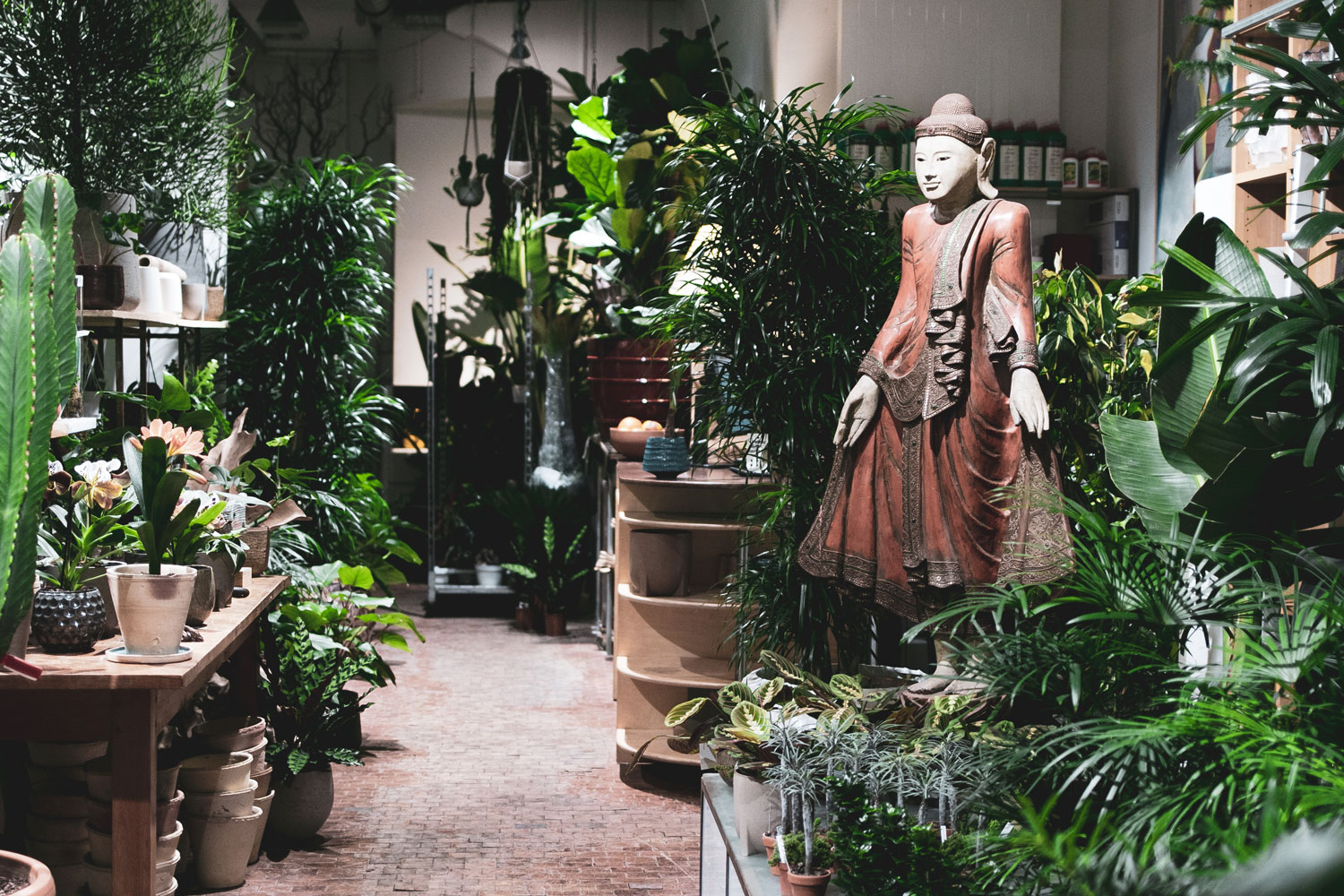 Back to the roots, quite literally..! - Do you two talk to your plants?
Dominic: No, I'd feel awkward doing that.
Daniel: We don't talk to them, but we may touch them.
Dominic: That's true. I've had a huge Monstera next to my bed for quite some time. Sometimes I brush over the leaves. I've read somewhere that plants register that. I prefer that to putting on Jazz or other music for them!
Do plants still die on you?
Daniel: Sure, and it still saddens me. I've seen more plants die than I'd like to. You have an emotional connection to them. I have an old Madagascar Jewel – or "seedspitter palm" in German colloquial – which was gifted to me by Bushido's mum. I propagated it and gave many of the cuttings to friends. That creates emotional ties, I'd be lying if I said it didn't!
Dominik: But we're also pragmatic. Plants make our living, so the ones at the shop we have to let go, as amazing as they are.
Do you have a favourite plant?
Dominik: Yes, the Euphorbia Ingens, also known as candelabra tree. I like it because it looks like a natural piece of art: sculptural, minimalistic, futuristic. It has an enormous presence. It's also extremely poisonous but then again, who eats a succulent.
The best things about the candelabra tree is that it's very easy to care for – it only needs to be watered 5-6 times a year! It's a great plant for frequent travelers, people with little time at their hand, minimalists and first-time plant parents.
Transportation is a bit of a challenge though. It doesn't just look like a piece of art, you also need to handle it as such. The branches are delicate, and once they break, they don't grow back like other plants. It's like a rip in a canvass.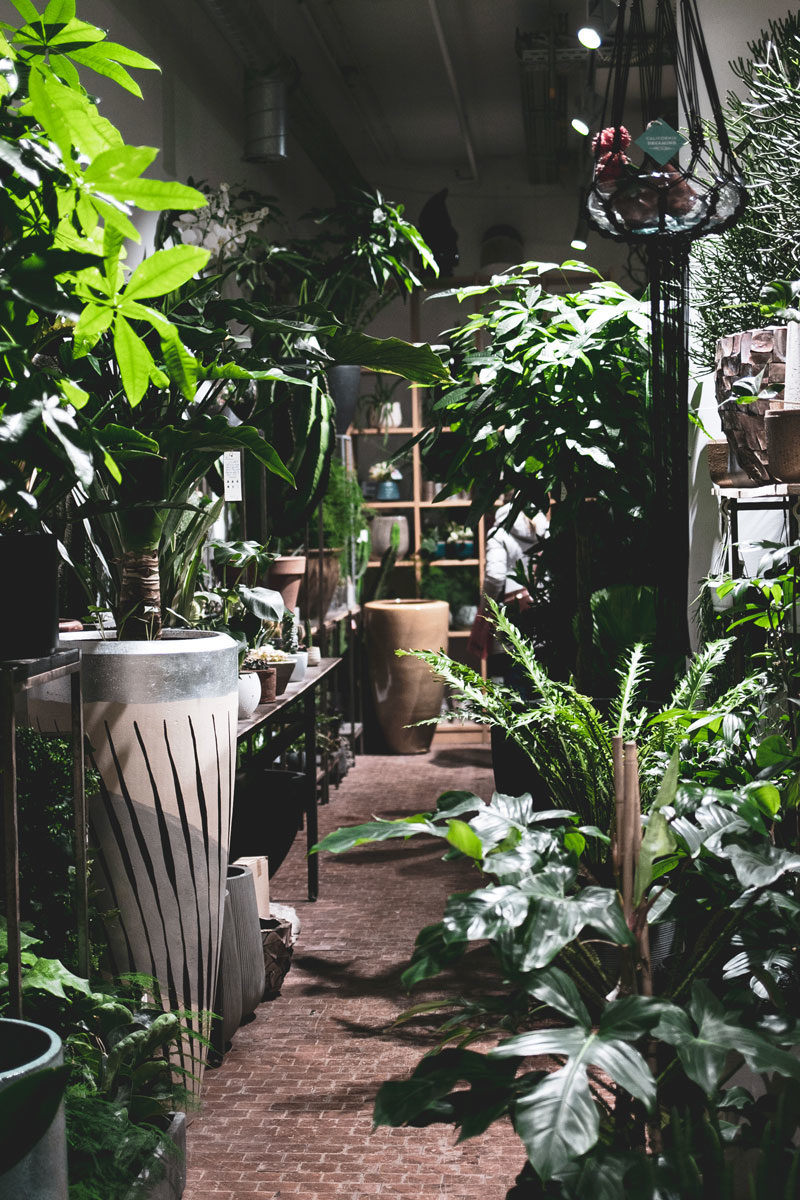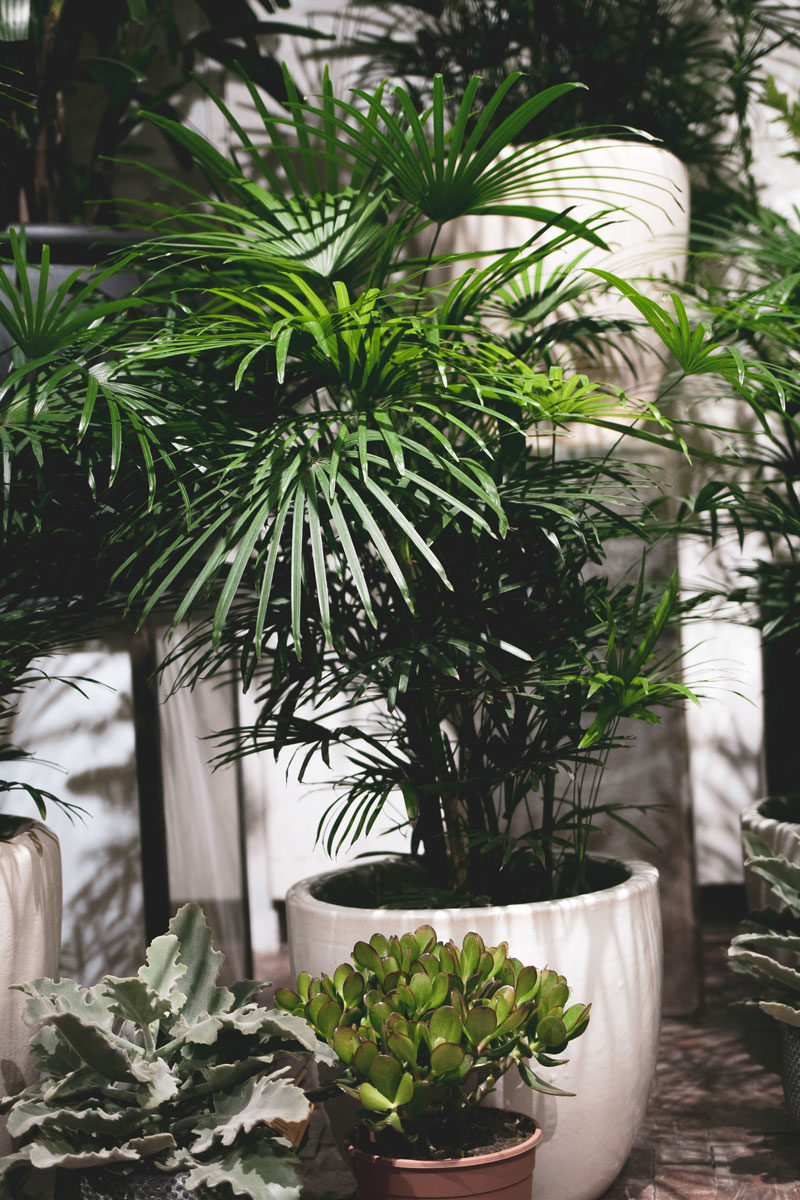 Die Palme
Die Palme
Stilwerk, Ground Floor
Kantstraße 17
10623 Berlin
Mo-Sat
10-19h
Instagram
https://www.instagram.com/diepalmeberlin/